Boer Goats
Nigerian Dwarf Goats
Other Family
Contact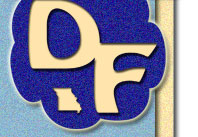 Welcome to Dreamer's Farm!
Since 2003, The Home of healthy home raised blue eyed, moon spotted, and colorful AGS NIGERIAN DWARF Goats, and Fullblood and Purebred ABGA registered BOER GOATS of unique and rare colors including: Paints, Moon

spotted

,Dappled and polka Dot, solid Black, Chocolate, solid Red, and everything in between!
L

ocated in Missouri near Kansas City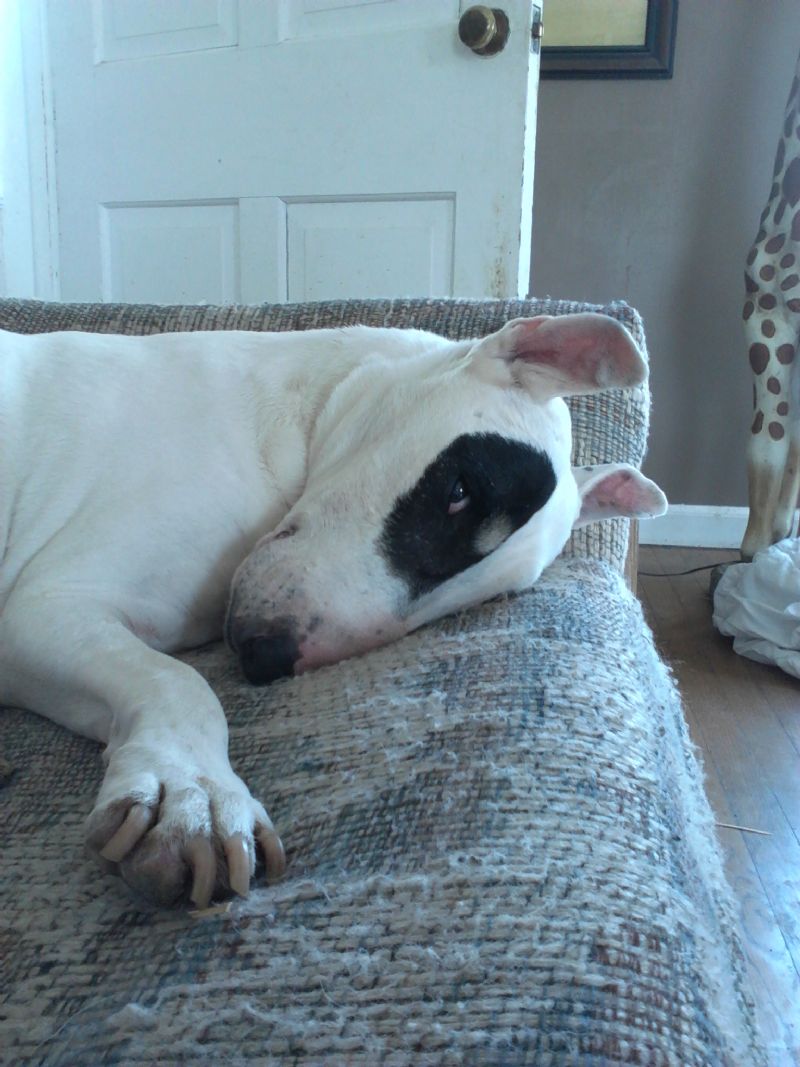 my 14 year old baby, Rachel. I Will see you in heaven, My love!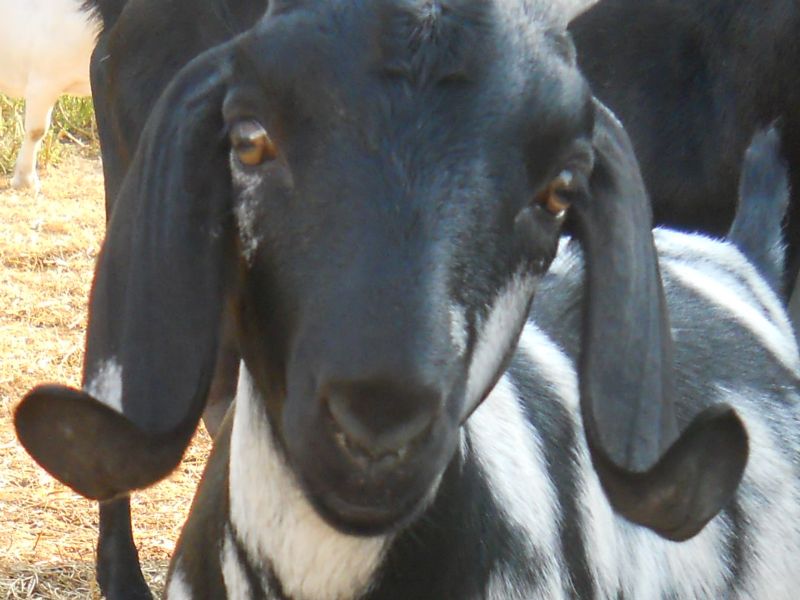 Razz-Ma-Tazz, Rio's 2012 doeling- 'put that camera down and PET me!'
My name is Mary and I live with my twin daughters Erica and Cassandra. Our family includes South African Boer Goats, and Nigerian Dwarf Goats , 2 Bull Terriers, an Anatolian Shepherd (Turkish Livestock Guardian Dog), and some guinea chickens. We are located in Excelsior Springs, near Kansas City Missouri. At our farm we love our goats like family, and we take excellent care of them. They are on regular scheduled yearly vaccinations, wormed and hoof trimmed as needed. My goats rotate on 14 acres of browse, and eat Kent goat feed mixed with rice bran, black oil sunflower seeds, and diactomaceous earth. I feed quality alfalfa and brome hay, and they get a copper bolus every 6 months and always have goat minerals (Crystalyx tub, and salt available. All my goats are well known individuals and my goat buyers are always very happy and impressed with the condition of my herd. I do not keep so many that someone gets neglected, and try to keep my total herd count between 40 and 60 total animals, so I sell many of my very best goats! My goal is quality not quantity! We love our goats and it shows, and want them to go to good homes. I handle and love on my kids from birth daily and as much as possible. If you are looking for a healthy happy quality goat you have come to the right place.
We started out with pygmy goats in 2003 as pets for my then 10 year old daughters, and as our appreciation for goats grew so did our herd! I then fell for a paint boer doe, our first, Vanessa. This began my 9 year breeding program which included doe purchases focusing on size, correct structure, gentle friendly temperments, milk production and mothering ability, high worm resistance, and being easy keepers. And just as importantly not keeping those that did not have those characteristics. A few of the goats in our bloodlines include Ash Creek, Top Gun 2, Eggsfile, Eggs Lion, Pipeline, Powerhouse, Meatloaf, Downen, MAX, SBG, Mojo Majic, Hersheys, League, and many South African bloodlines. Every year I keep the best doeling I have, and sell an adult herd member. So I have been extremely picky for 10 years and it shows in the super high quality of my herd.
I then discovered Registered Nigerian dwarf goats. I really like their loud unique color varieties, sweet gentle temperments, great milk production, and tiny portable size. Many of my nigerian dwarf goats have beautiful blue eyes. Moon spotted nigerians are about as rare as moon spotted boer goats, and of course they are also just as addictive lol. My moon spotted herd sire looks like a moon spotted boer goat kid at first glance!
My main objective is to enjoy and care properly for my current goats ; then to raise healthy, happy , correctly structured, colorful goats, and to provide support and information to help buyers choose the right animal for them, and help after their purchase if they ever have questions to ensure my goats continue to have a long, healthy, happy life.
If you are looking for family raised show, pet, and breeding stock quality Goats For Sale in Missouri, please contact us. Also feel free to email us about any questions or call anytime just to talk goats, or set up a time to see our farm and meet our herd.

Dreamer's Farm
Mary Roelofsz
Excelsior Springs, MO 64024

816-896-4644